Last week Ljubljana said goodbye to the European Green Capital Award. On that occasion the event called "Green night. For You", was held on one of the main squares in the city, called the Congress square. Ljubljana's mayor, Zoran Janković addressed the crowd and despite the cold temperatures Slovenian music group Perpetuum Jazzile entertained the visitors.
From being a town which was previously dominated by car transport the focus is now on public transport and on pedestrian areas and cycling networks. More than 70% of the entire territory of Ljubljana are green areas. These areas include contiguous aquatic, forest and agricultural areas.
The European Green Capital Award is an award for a European city, with the population higher than 100000, based on its environmental record. The award was launched in 2008 and the first award was given to Swedish town of Stockholm for the year 2010. German city of Essen will take on the award from Ljubljana for the Year 2017.
Ljubljana, 09.01.2017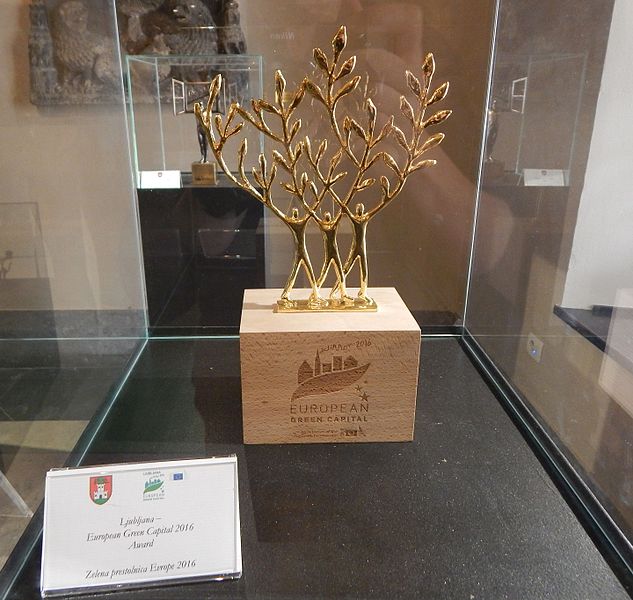 European Green Capital award presentation in Ljubljana in 2016, FOTO Wikipedia